June 13, 1943 - July 21, 2006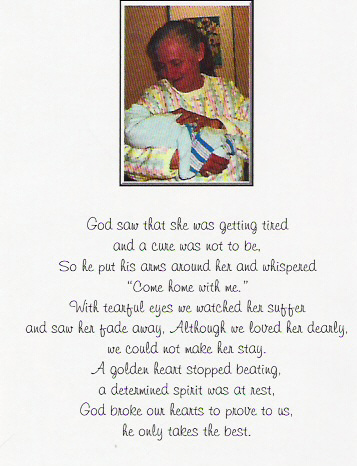 Susan my prescious sister ,
I know your pain is over , and your loving soul is now at rest , I can only hope that you arent able to see the sadness left behind because of your passing. You will be forever in my heart as well as in my thoughts and prayers. Its because of times like this that I dont say good bye , but like I said as I passed your casket to pay my repsects... I love you and I will see you soon..
In deep sadness
Your Baby Brother
Scott