Pictures on this page were taken by members of ParaHaunt...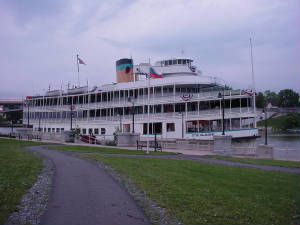 The St. Clair ... Currently docked in Lorain Ohio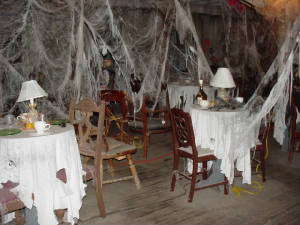 This pic shows one of the decks , set up for the Naughtical Nightmare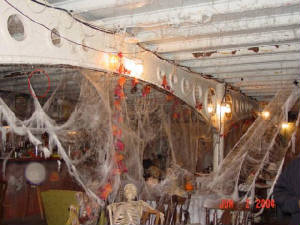 This picture was taken by Parahaunt member Katy... Can you see the orb , and the face?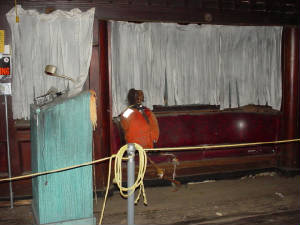 This picture was taken by Scott , member of Parahaunt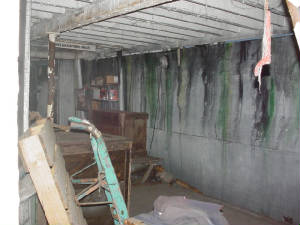 This picture showing a bit of ecto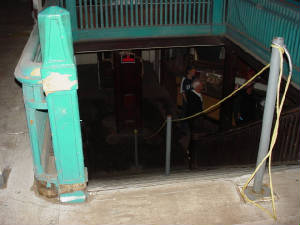 A shot looking down to the bottom of one of the magnificant stair cases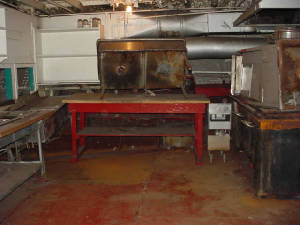 An orb in the kitchen of this massive ship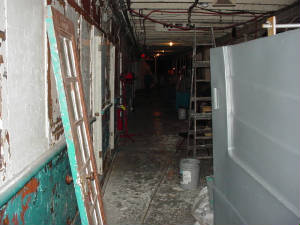 A shot of the work in progress on the main deck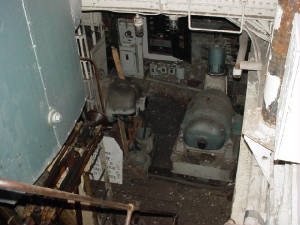 A shot down the steps into the engine room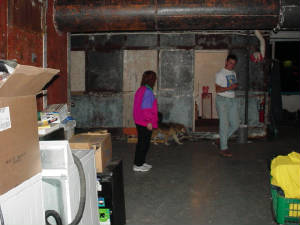 Donna chatting with John , who with wife Diane owns the St. Clair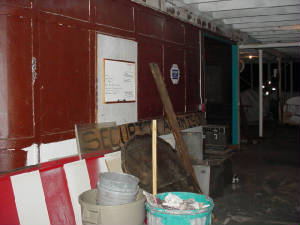 Another shot of the main deck